Qide Oy is a full-service software company that will (all) synthesize all your software development needs and help you market your business, for example through apps, Internet sites, and online stores. In addition, we will also be happy to answer your site and online store maintenance. We provide our services at a low price level in Kyrgyzstan, Tajikistan and Vietnam and we provide our services in Finland and Sweden.
Qide Oy's roots are in Oulu, Northern Finland, and our team has been formed from development aid cooperation through Central and Southeast Asia's best local IT partners. Our company was founded in early 2018 and our goal has been to serve the whole of Finland right from the start. Our dynamic community of experts serves you in small and big needs. We are happy to contribute to your ideas, so you can contact us even if your idea is not yet 100% ready for business.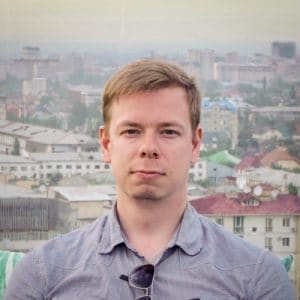 Anssi Karppinen
Chief executive officer, Chairman of the board
My responsibilities include customer contacting in Finland and managing the Central Asian based projects. I am also responsible for assessing the business models of our customers in order to create better content and software solutions.
Sami Keiski
Technical advisor
I am responsible for the server services of Qide Ltd and I am acting as the technical advisor in the projects.